The future of recycling in your hands!
Become a Curby member today and join the thousands of Aussies who are diverting their waste from landfill by recycling more materials from home!
Did you know?
"Only 22% of Australians are aware you can recycle soft plastics! "
Did you know?
"Since starting Nov 2020, the Curby program has helped recover 29,827.5kg of soft plastics, that's the equivalent of 42,610,714 wrappers of a 45g KitKat bar and other soft plastics."
Did you know?
"Recycling aluminium uses 95% less energy that is required to make new aluminium from bauxite ore."
Did you know?
"The energy saving from recycling the equivalent to one aluminium can, equates to powering a TV for 3 days."
Did you know?
"Most of the world's aluminium is produced in Australia."
Did you know?
"Based on surveys conducted with Curby trial members we have measurably increased recycling rates for soft plastics by a 44%?"
Did you know?
"Australians throw away 3.5 million tonnes of plastic each year, but currently, only about 9.4 percent makes its way to a recycling facility"
Did you know?
"Aluminium is not just 100% recyclable, it can be recycled an infinite number of times without degrading."
Did you know?
"The 5.25 trillion pieces of plastic debris littering our oceans kill about 1 million sea creatures (including mammals, fish, sharks, turtles and birds) each year. This translates to about 150 bags per year for every person on earth. If you joined these plastic bags together, they would circumnavigate the globe 4,200 times."
Did you know?
"Australians dump 36,700 tonnes of plastic bags into our landfill every year. That equates to 4,000 bags a minute or 230,000 per hour"
Did you know?
"only 10% of Australians take their plastic bags for recycling. If each Australian family used 1 less plastic bag each week, that would be 253 million bags less per year."
By joining Curby, you can recycle materials that were once considered "single use". Just
Curby it!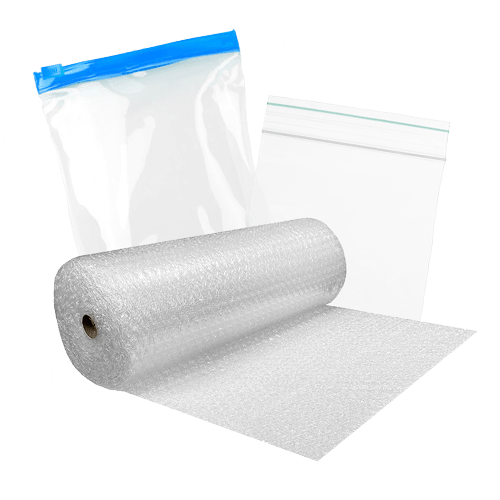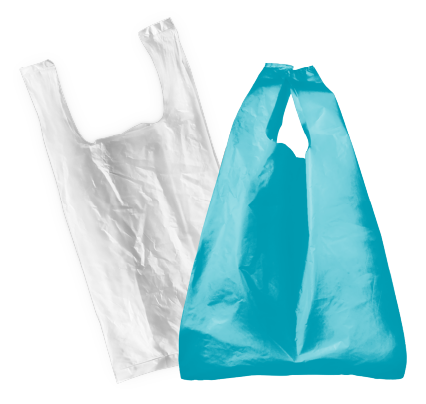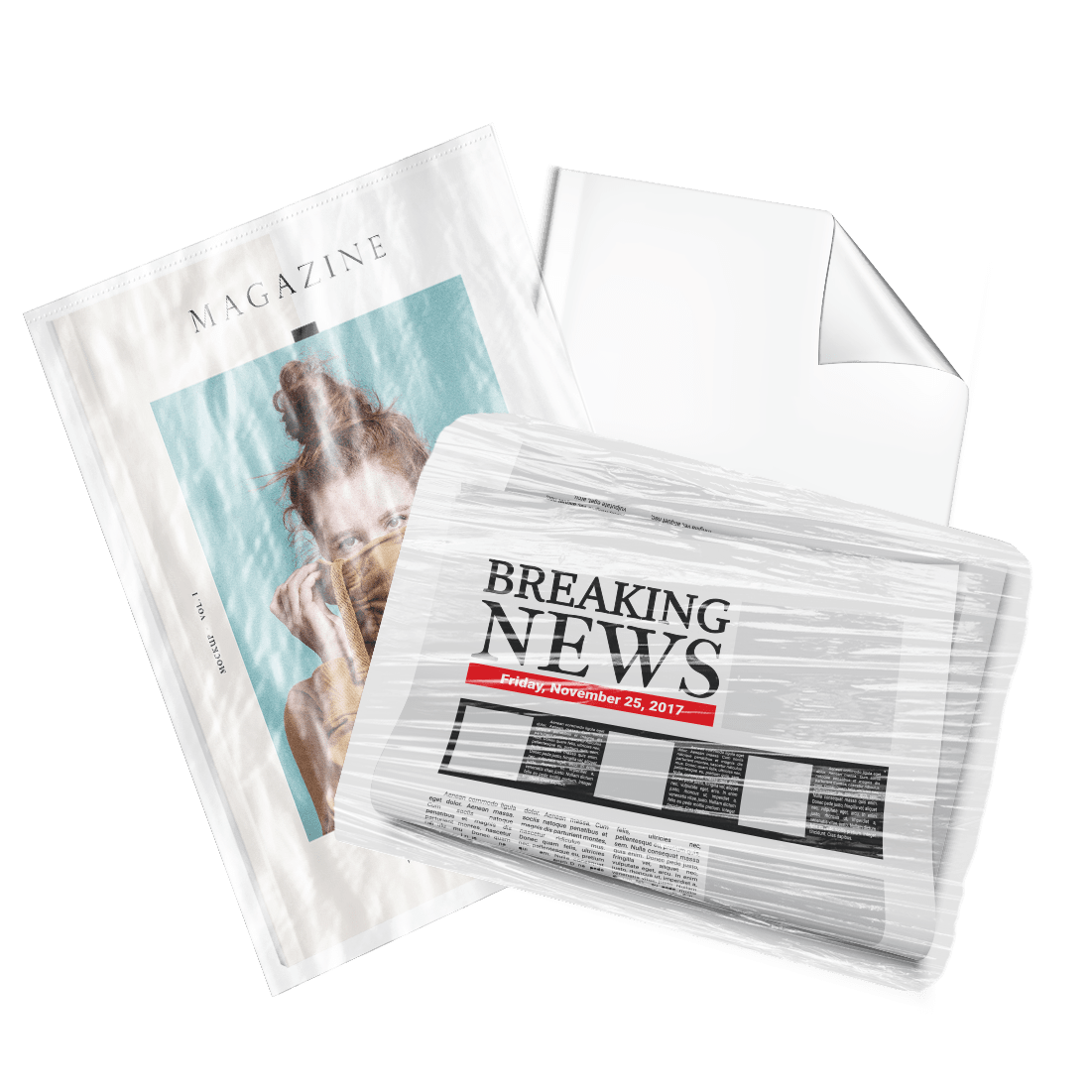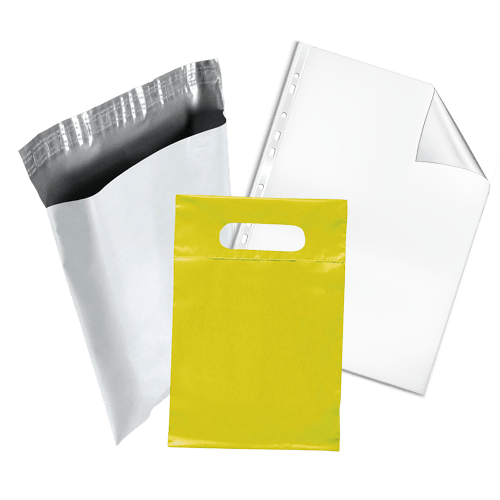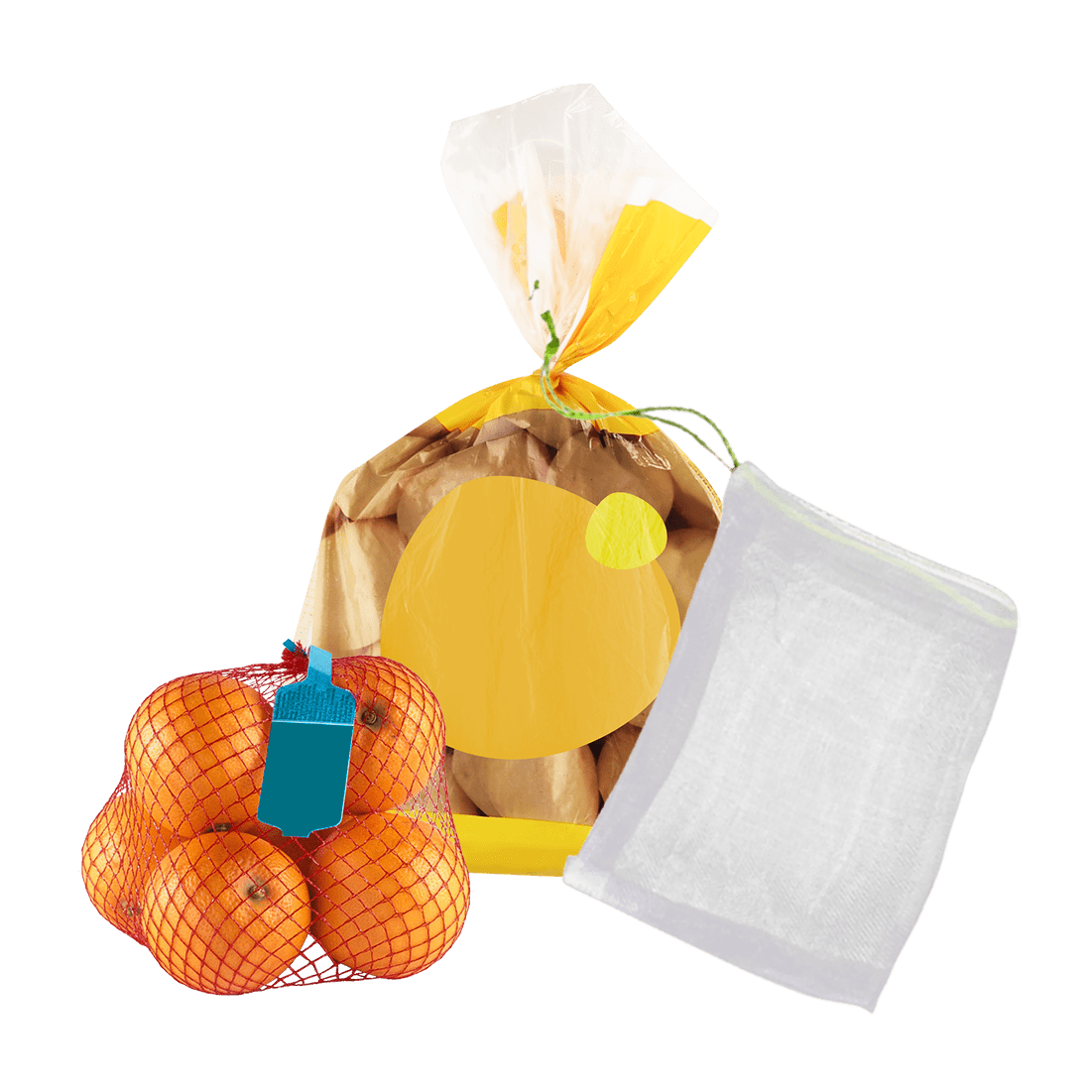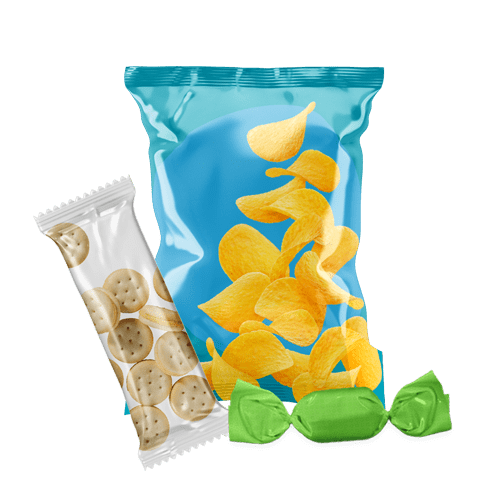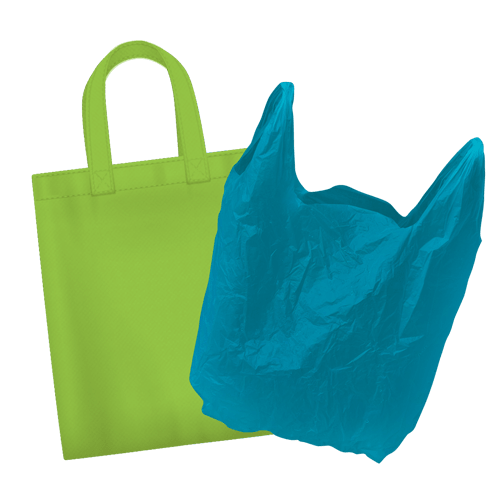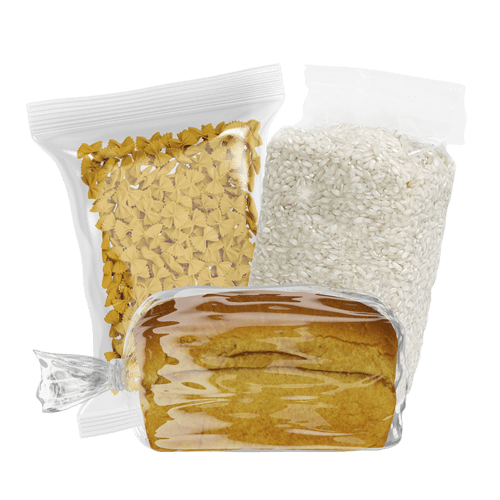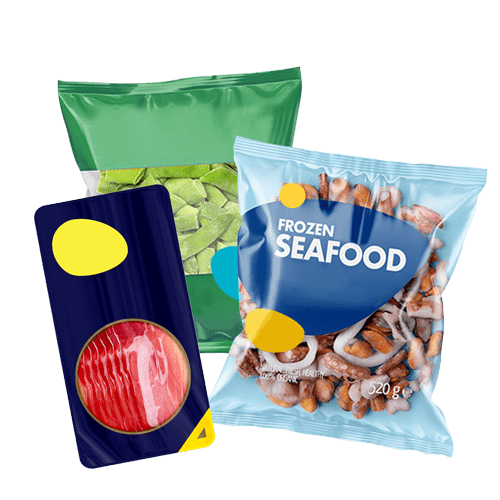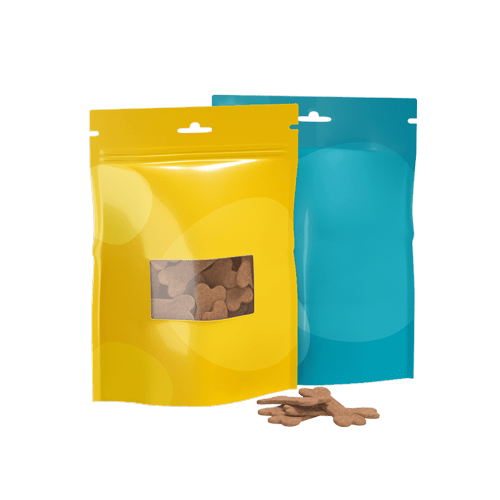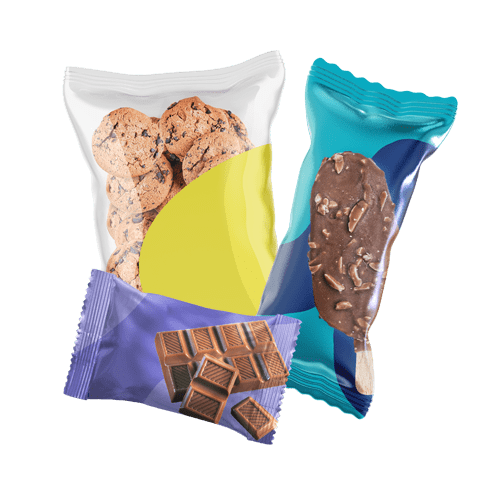 Through Curby you can recycle soft plastics and other approved materials using your home recycling bin!

Curby is an Award Winner
The Curby Program has been recognised by the Good Design Awards and the NSW Sustainability Awards!

1. Download the Curby app
2. Complete the Registration in the app
3. If Curby is available near you, select a program
That's It! You'll receive an email with the next steps!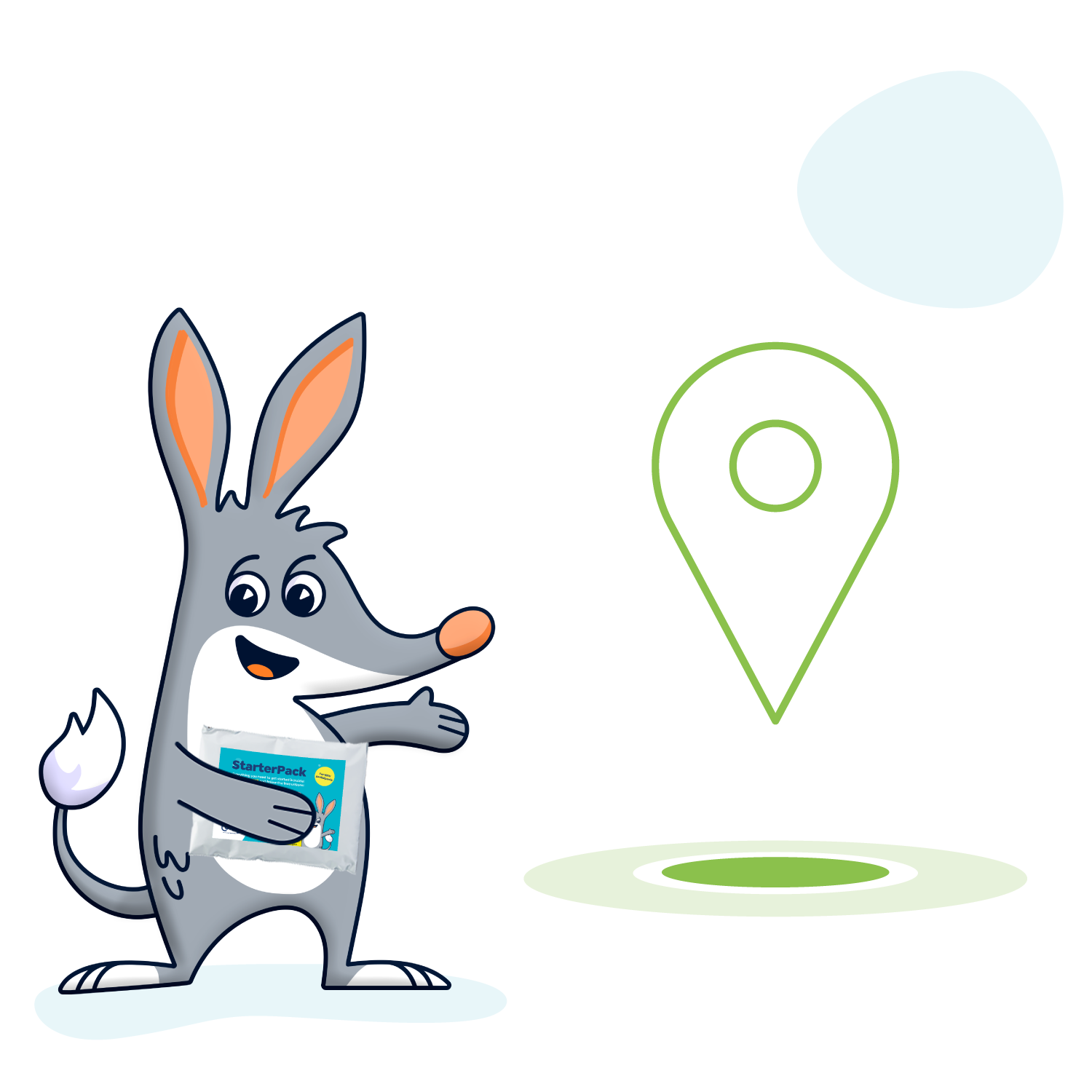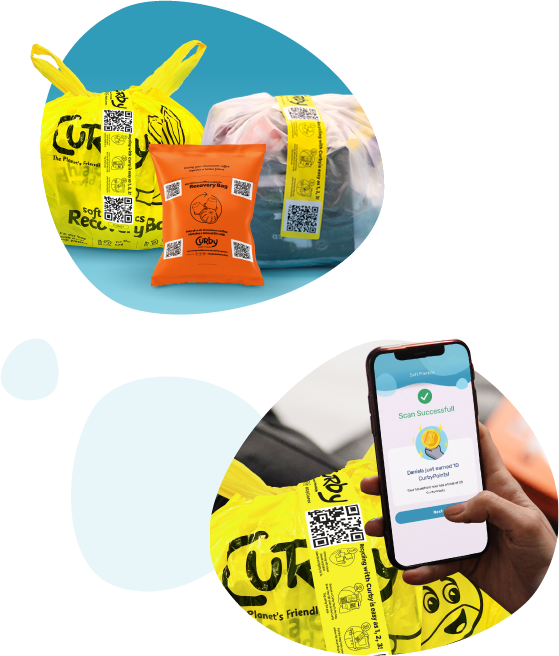 Once your bag is full of the material specific to your program, you're ready to Curby it!
When the bag is full, scan one of the QR codes on the bag or tag using the Curby app…
And into your yellow lid recycling bin it goes!
As we partner with Councils, we tap into their existing bin collection service and your CurbyBag is collected as normal along with all your other recycling!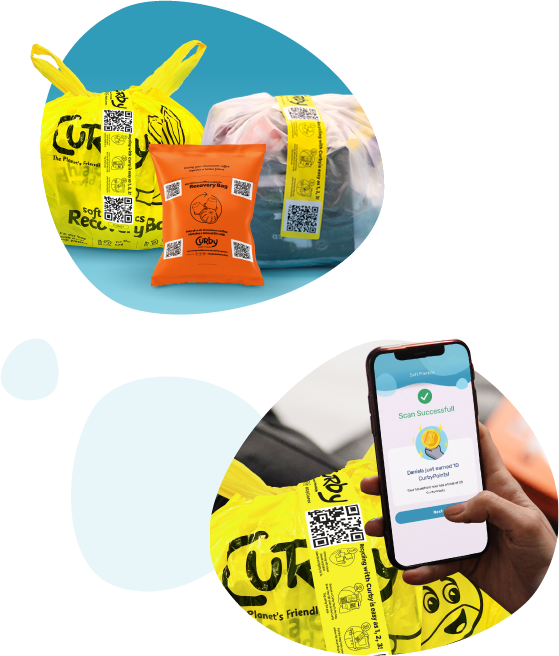 The Curby Program has over
19,693

+ members and is currently being rolled out in specific LGA's in Australia.
Download the Curby app to check if there are programs near you! If not, we'll notify you as soon as there are!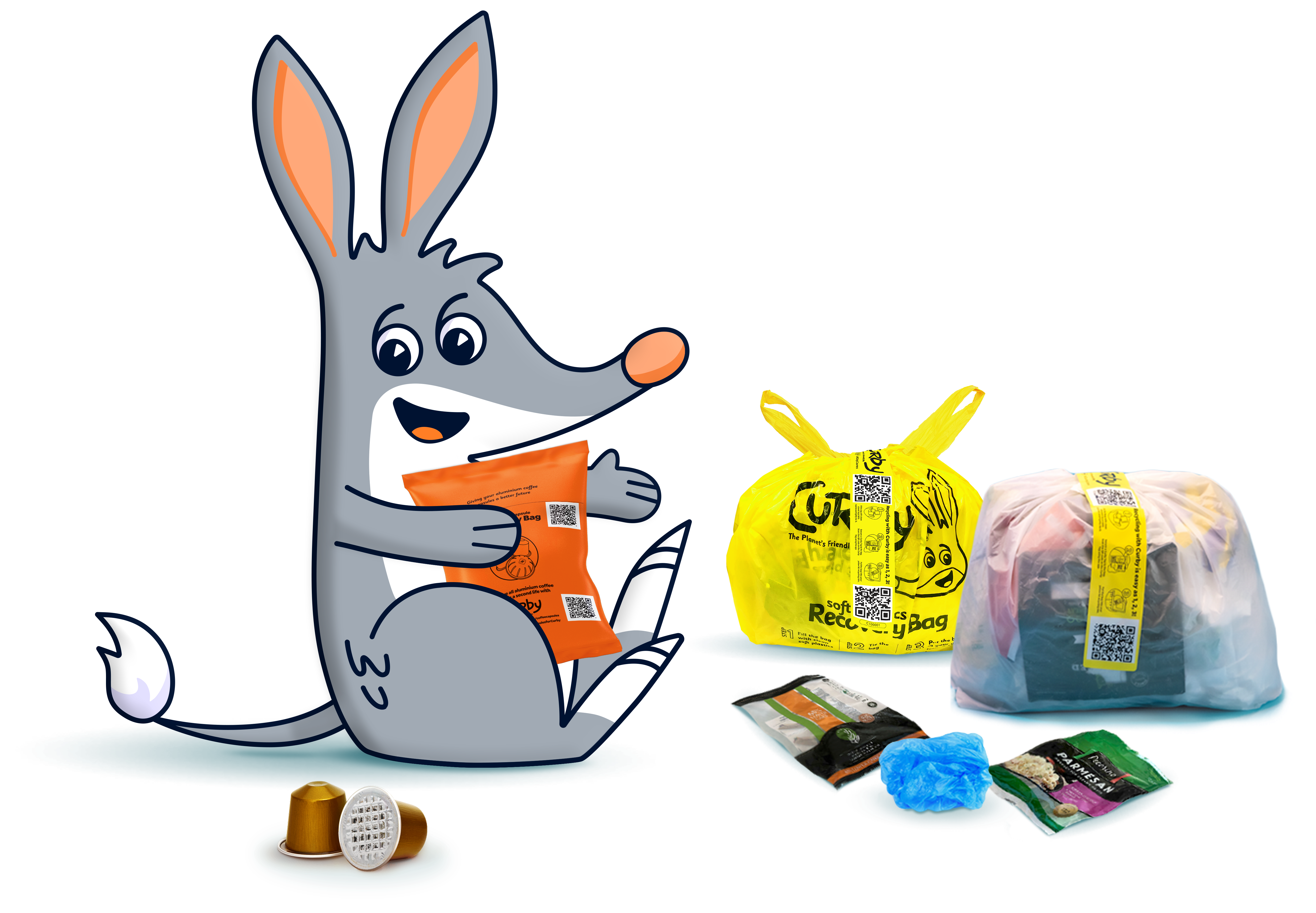 Help us bring Curby to your Council completing our survey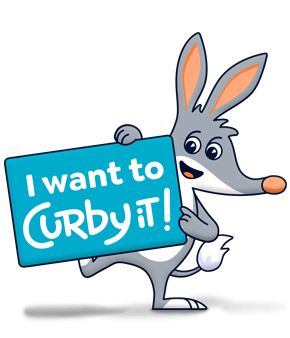 Our latest pilot Survey Results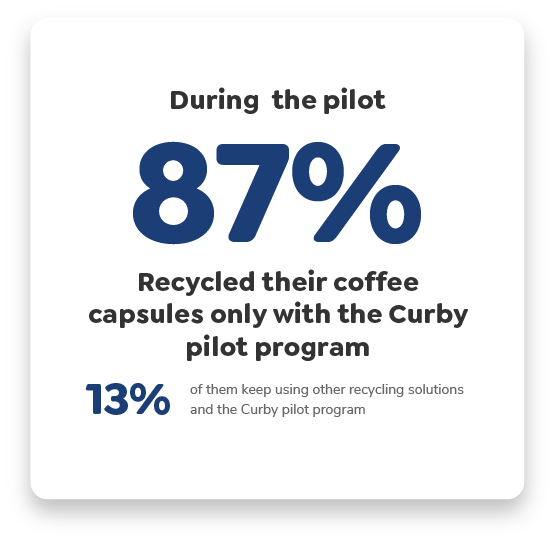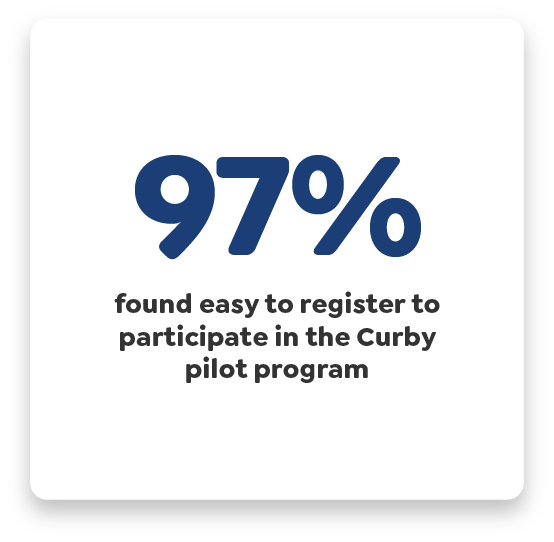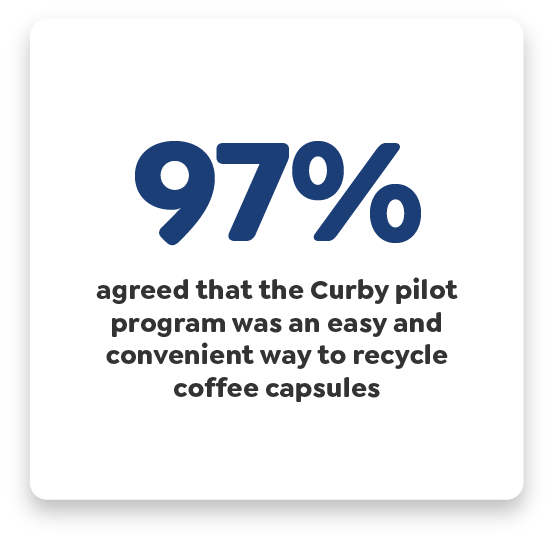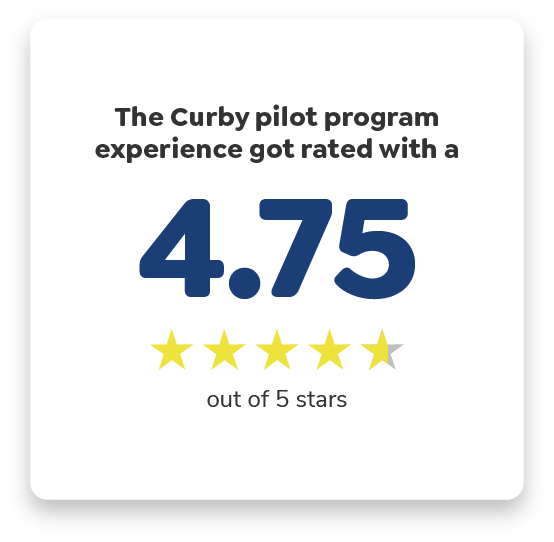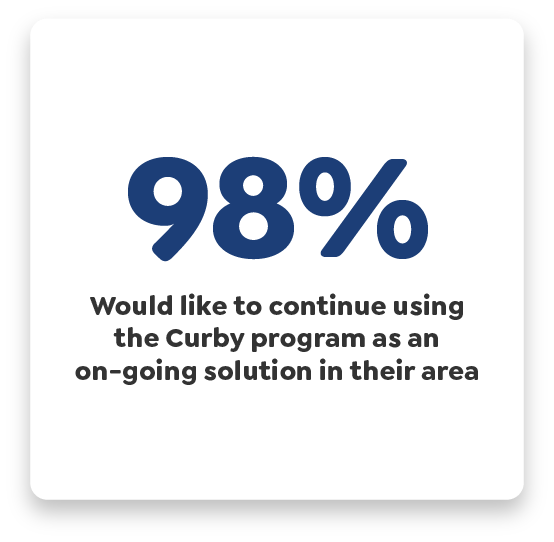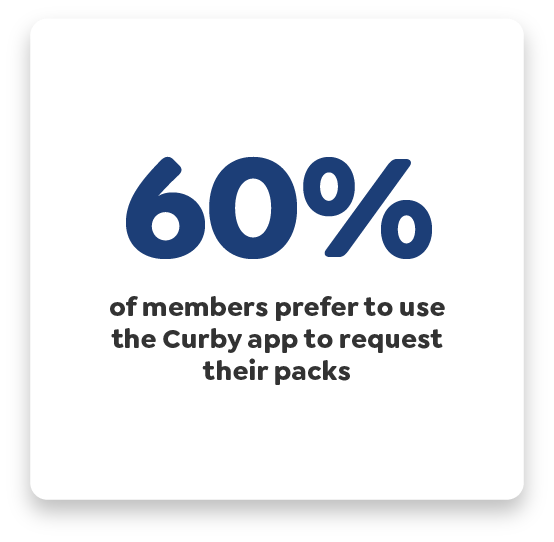 What our members say about the program
"The best initiative ever! Has been easy and made our household more aware of every recycling opportunity than ever before. As a result we now have a lot less waste in our red bin and are spreading the word about recycling programs in our workplaces. Well done! And thanks for the opportunity"
"It's such a fantastic program, I was so happy you started it. We were previously taking our soft plastics to the supermarket red bins but would often forget and turn up to woolworths looking like santa with 3 huge bags of soft plastics (embarrassing!) This is a really useful program."
"Loved it. Such a simple way to recycle soft plastics"
"I thought this was a fantastic initiative to help those who are time poor to also contribute to soft plastic recycling. It was also a great visual reminder of how much soft plastic is going through my home and about changes I could make to reduce it."
"Convenient disposal. No carrying full bag to retailer."
"Everything is just as easy as ABC from the start to the end."
"It is more convenient than any other recycling options."
"Gives me no reason to not recycle."
"I found this preferable to taking the filled container into the store which wasn't an option during lockdowns."
"Simple recycling in my own bin."
"Curby lets me do it regularly"
"You don't have to remember to take the capsules to the store."
What is the Curby mission?
Curby's mission is to use technology to educate and empower the community to make environmentally-conscious choices and track their impact. By partnering with local councils and industry leaders, and providing tools and information, Curby aims to increase recycling of challenging materials to reuse/recycle, diverting higher quality materials from landfills and back into industry/community, to create a more sustainable Australia through its innovative kerbside recycling program. The goal is to transform challenging targeted materials (such as soft plastic) into valuable resources, and expand the Curby platform to help reuse and recycle resources, and rescue the environment – for all creatures great and small.
What is a CurbyTag?
A CurbyTag is a sticker that you must attach to the outside of your CurbyBag (or any shopping bag) once it is filled with clean, soft plastic and tied shut. The CurbyTag includes a QR code that will be used to identify which type of material is in the bag at the recycling centre and track the success of the Curby Soft Plastics program.
How do I use the CurbyTag?
To use the CurbyTag, simply fill your yellow CurbyBag (or any plastic shopping bag) with clean, household soft plastics, tie it shut, and attach the sticky CurbyTag to the outside of the bag. It is important to use the whole length of the CurbyTag – please do not cut it. When you are ready to scan your QR code follow the next steps in the app:
Click "Curby it"

Click "I am ready to Curby it"

Scroll down and click "Scan code"

Pop the tagged and scanned bag into your yellow-lidded bin ready for collection
What is the purpose of the scannable QR code on the CurbyTag or CurbyBag?
Once scanned, the QR code on the CurbyTag and CurbyBag helps to:
Identify the bags for processing at the recycling facility

Track the recycling journey of the bags

Measure the success of the program

Tally 'CurbyPoints' as a reward for participating
What will happen if I forget to use a CurbyTag?
If you forget to use a CurbyTag on your captured soft plastics, they may not be properly identified and could potentially be sent to landfill. To ensure proper identification and recycling, please follow the instructions on your yellow CurbyBag (note you can also use ANY plastic shopping bag to capture your soft plastics) and attach the CurbyTag to the outside of the bag once it is filled with clean, soft plastic and tied shut. It is important to note that if you do not have a CurbyTag, do not place your soft plastics in the recycling bin.
How do I join the Curby Soft Plastics Program?
The Curby Soft Plastics Program is currently being implemented in areas where both councils and recyclers agree to collect soft plastics from kerbside bins using a barcoded Curby-Tagged bag. 
As of early 2023, this is limited to a few councils in New South Wales (namely Central Coast Council, Newcastle City Council, and Tamworth Regional Council). In addition, trial programs are currently active within Adelaide City Council and City of Port Adelaide Enfield. 
To find out if the program is available in your area, download the Curby App and register with your home address. Anyone can download the Curby App to get updates about the program – just click one of the links below in your smart device. 

iPhone users – App Store 
Android users – Google Play

If your council is participating, you will receive a pack in the post with tags and information to get started. If the program is not yet available in your council, you can still register to show interest (and help us to make a strong case for the implementation of effective recycling programs in communities throughout Australia) and be notified when it becomes available.
Why is it important to put my collected soft plastics in a separate plastic bag before putting them into my kerbside bin?
It's important to put your collected soft plastics in a separate plastic bag before putting them in your recycling bin for two main reasons: 
1) Soft plastics are lightweight and flexible, which makes it hard for sorting equipment to separate them from other items in the bin. 
2) If your collected soft plastics aren't contained in their own bag, they could get contaminated during the recycling process. This could result in poor quality recyclables or even landfill waste, which we definitely want to avoid. 
We're working on phasing out this separate bag, so stay tuned for updates. In the meantime, please know that the bag you use will be recycled along with the contents.
When will the Curby Soft Plastics Program be available in other councils?
We're currently managing the Curby Soft Plastics Program with several councils and have trial programs in other areas. We're planning to expand to more councils as soon as we can, but we need the support of the recycling industry and producers of targeted materials. We also want to make sure the program is running smoothly before expanding. We'll be working with our partners and members to ensure the program is successful and operating at capacity in 2023 and beyond. Our ultimate goal is to help the community recycle all of their soft plastics and other materials, like clothing, in the most sustainable way possible. We're using insights from the Curby Soft Plastics program to encourage our partners to build the necessary infrastructure to support the program nationwide. It might not happen overnight, but we believe it's a journey worth taking to protect our planet now and in the future.
When will my requested CurbyPack arrive?
We ship all orders via Australia Post within 1 business day of receiving them. Delivery usually takes 2-3 weeks, but during the holidays and/or Covid, it could be up to 6 weeks. We know it's frustrating to wait.
When will I receive a response to my enquiry?
Our Curby team is here to help you on weekdays (Monday-Friday) from 8am to 4pm. Just like many bilbies, we take a break on weekends and public holidays. If you have any questions or need assistance, please reach out via the app or email curby@curbcycle.com.au and we will respond during business hours.
We're happy to have answered over 10,000 community questions so far. If you didn't find your answer in our FAQ section (link), don't worry, we'll get back to you with a personalised response as soon as possible.